Calendar Reservations
Posted on:

8 February 2019

By:

lmcbride
The following article contains directions on how reserve an individual space on campus.
Reserving a space Outside of the School Day:
If your event is outside of the school day, you must reserve the room ahead of time by contacting Patrick Zarrick at pzarrick@sluh.org or 314-269-2132.
Reserving a space During the School Day:
If you want to use a space during the school day, you must create a Google Calendar event and add the room to your event, as depicted below: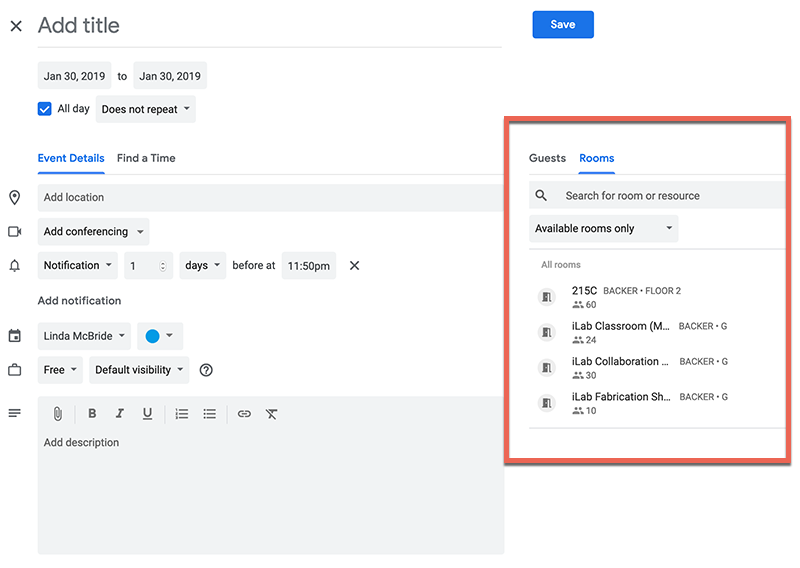 Once you create your event, it must still be approved. Your reservation is not complete until you receive an email from the room (For instance: Backer-2-215C) stating that your invitation has been accepted.
For more information regarding SLUH facilities, please visit https://www.sluh.org/about/campus
 
---
Viewing a Calendar
If you would like to view the calendar for a room, on the calendar page on the left hand column, click on the ellipsis button (3 vertical dots) next to the "Add Calendar" box, then choose Browse Resources.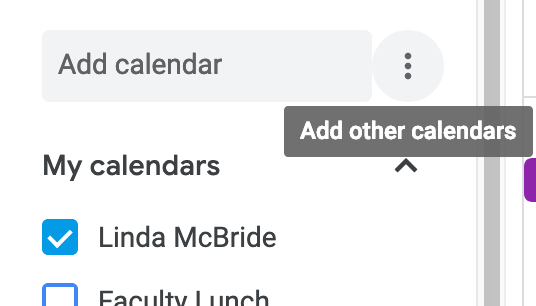 Check any room calendars you would like to add to your Google Calendar.
All reservations are subject to approval.