Cross-Listing Courses in Canvas
Posted on:

21 August 2019

By:

channick
To cross-list your courses in Canvas (combine them into one class with multiple sections) follow these steps:
Open Canvas and navigate to your Dashboard.  You will need to know the SIS ID number for the section that you are moving the other section(s) to.   Open the section and choose Settings from the bottom of the links on the left.  You will then be on the Course Details page.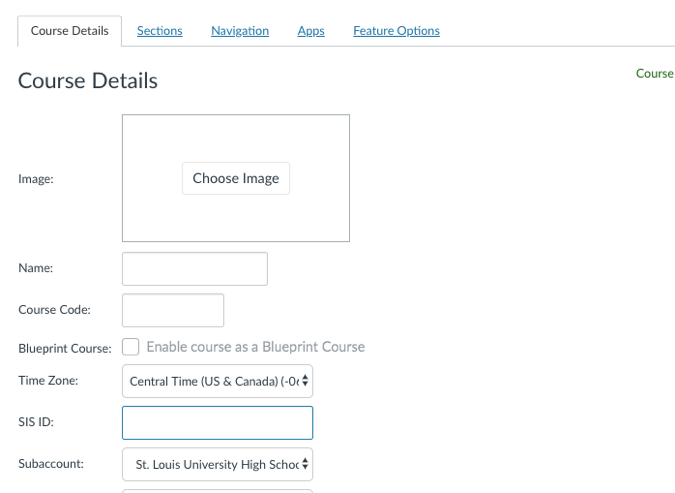 Then, go to each of the sections you are cross listing and navigate to the Settings link.  Choose the Sections tab at the top of the page.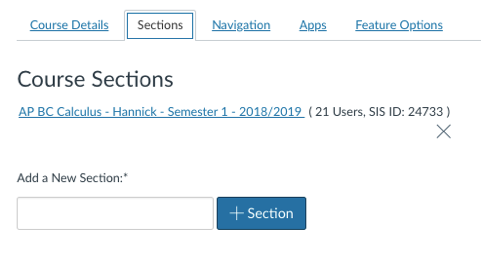 Click on the name of the course listed under Course Sections.

Click on Cross-List this Section on the right side of the page.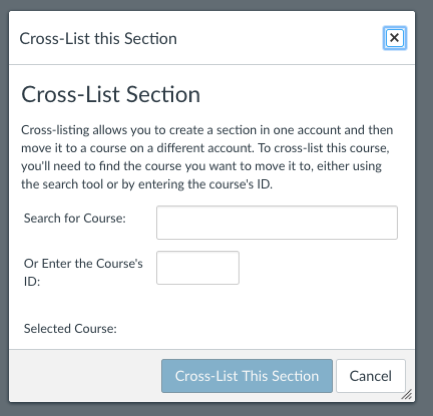 Enter the SIS ID number in the Or Enter the Course's ID: field and press the tab key.  The course that you are moving the section to will appear under Selected Course: 
Then click the Cross-List This Section button.  Repeat for additional sections if necessary.
Once you crosslist the courses, you will want to rename the sections to a descriptor that is reflective of the individual section.  A good suggestion is to name the section by the period in which it is taught (Period A, Period B, etc.).
Go to Settings and choose the Sections tab.  It will be helpful if you know the period in which the section is taught and the name of the first student alphabetically on the roster for that section. 
Click on the link for one of the sections in the course.  

(Note that the section names are not helpful to you.  Also note that the number of users in the section include you as the teacher.)

When you click on a section, you will have the option to edit the section with a more descriptive name.


In this example, a particular student is registered in Mr. Lally's Period C Theology I course (information from support.sluh.org).  The Section Name can be changed appropriately.
Before:

 After:

Be sure to click the Update Section button to save your changes.  Repeat for all sections by returning to the Settings page.