Syncing Grades
Posted on:

14 September 2018

By:

lmcbride
This article is made up of content taken from an email titled "PowerTeacher Pro - action required in your new gradebook" sent to all facstaff from Craig Hannick on August 9, 2018.
Syncing Grades
How do I use the Canvas Gradebook?
Canvas does NOT receive any grade-level information from PowerSchool. The Canvas Gradebook should be the source of all additions, changes, etc., that need to be altered in the PowerTeacher Pro Gradebook. Following this best practice allows consistent data flow between systems and accurate data in both systems.
Please be aware of the following behaviors in the Gradebook:
If an assignment is scored with a decimal (e.g. 10.5), Canvas passes the entire score to PowerTeacher, but the assignment column only displays the grade as a whole number. Opening the assignment detail in PowerTeacher shows the score with the decimal.

Canvas only passes back assignments in courses and/or sections that contain an SIS ID. 

If an assignment is given more points than the total amount of points possible (e.g. 30 points out of 20), Canvas assigns the extra points as extra credit to the corresponding assignment submission in PowerSchool.

The Attendance assignment in the Gradebook is not passed back to PowerSchool.

The Learning Mastery Gradebook is not passed back to PowerSchool.

Canvas does not pass back any weighted assignment information. To weight assignments, you must log into PowerSchool and weight the assignments there.

Canvas passes back late designations for assignments.

Muted assignments are treated the same way as non-muted assignments. If you do not want to pass back a muted assignment, edit the assignment so the Sync Grades to SIS checkbox is not selected.

If an assignment with an identical name already exists in PowerSchool, Canvas does not sync any grades; the assignment information will not be duplicated.
How do I sync grades to PowerSchool?
Canvas supports an API-based integration for the PowerTeacher Pro Gradebook. The workflow is as follows: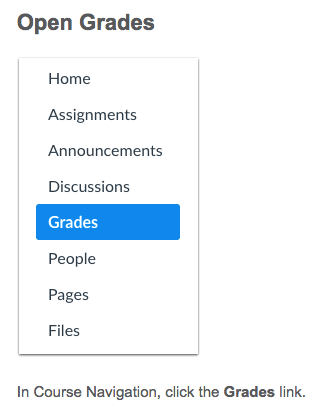 Enter grades for assignments.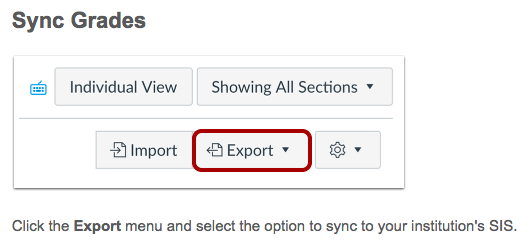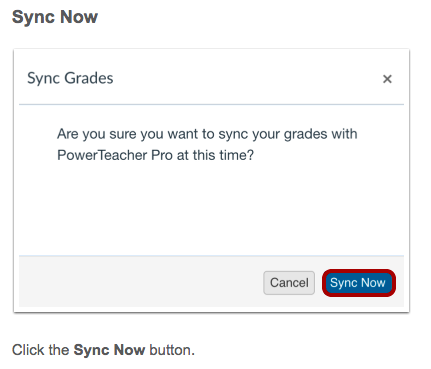 To set up an automatic sync, please navigate to the Grade Sync link in the course navigation
in Canvas
.  The order of the links may be different for your courses, as they are set by the instructor.

Choose Grade Sync to show the Reporting and Sync Tabs.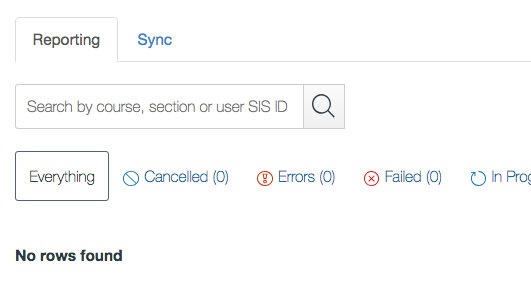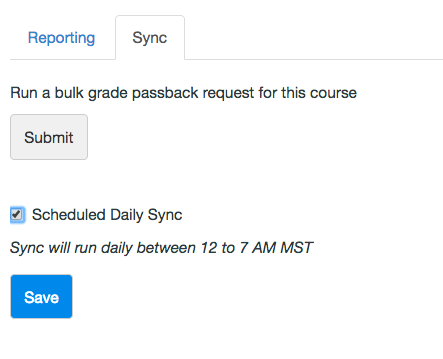 Click the Scheduled Daily Sync to set up automatic daily syncing.  Click the Save button to save changes. 
Some videos that you may find helpful can be found at 
this Canvas webpage
. There are a few minor visual differences in the videos versus our current version of Canvas.  For example, the third video refers to the Grade Sync link as the Monitoring and Reporting link.