Parent Access
PowerSchool is the Student Information System for SLUH. In PowerSchool you will be able to access your son's schedule, term grades, see teachers' comments, etc. You will need the information below to create your personal Single Sign-On (SSO) account with the school. SSO allows parents and guardians to set up their own individual login credentials and, for those with multiple students in the school, to access their students' information with a single login. In addition, SSO allows users to retrieve forgotten login and password information.
To complete this process, you will need an Access ID and Access Password, which you can find on report cards and are typically sent to families over the summer, either via a mailing or via email. You can also call 314-531-0330 and ask for the main office, and one of our administrative assitants can help you.
Go to the PowerSchool Student and Parent Sign In page: https://powerschool.sluh.org/
Click on the Create Account tab and then click on the Create Account button to begin the process of creating your new SSO credentials.
When you reach the registration page, you will be asked to input your name, email address, desired username, and password.
Complete the following fields for each student you wish to link to your account.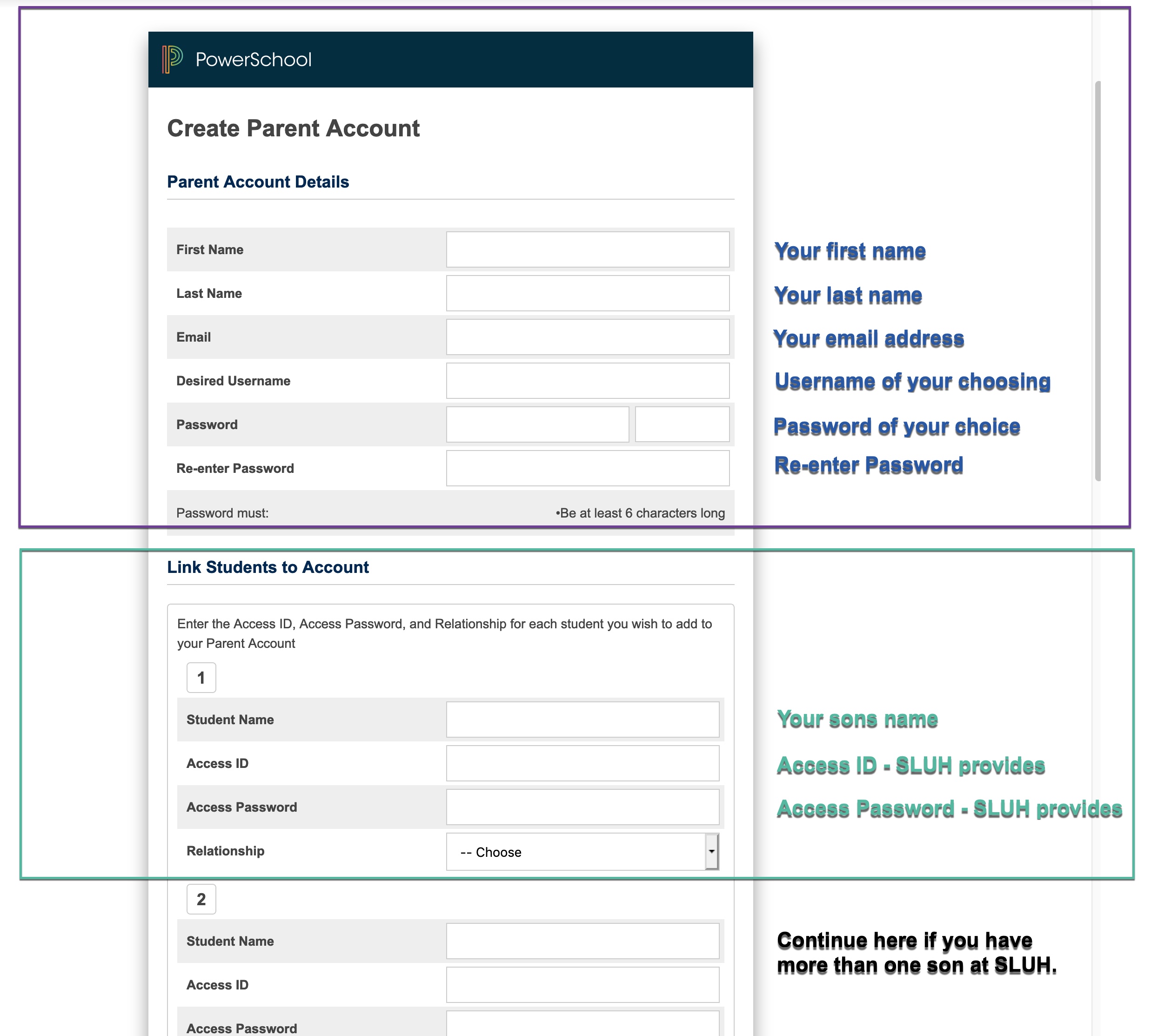 Once you have finished with your entries, click Enter to finish the process. On the Student and Parent Sign In page, you can sign in with your new credentials.
If you wish to use the PowerSchool Mobile app, you must first create an SSO account using the steps above. SLUH's district code is TZTJ.
Students also have access to PowerSchool via the Student and Parent Sign In page. Students log in with their SLUH network username and password, the same credentials they use to access other SLUH services, such as Canvas and Gmail.