Adding a Profile Pic in Zoom
Open a web browser (Safari, Chrome, Firefox) and visit https://zoom.us/
Choose Sign in with Google.
After you login, the page should automatically take you into the Meetings page. Form here, on the left hand column, you will see the Personal section and below that you should click on Profile. (If the page doesn't take you into Meetings, click on My Account on the top right corner).
Click on Change, below the default profile photo.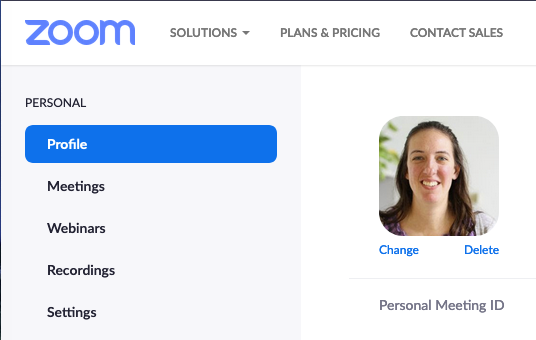 Next, click on the Upload button, to select a photo. Photos should be less than 2MB in file size and Zoom accepts JPG, GIF and PNG file types.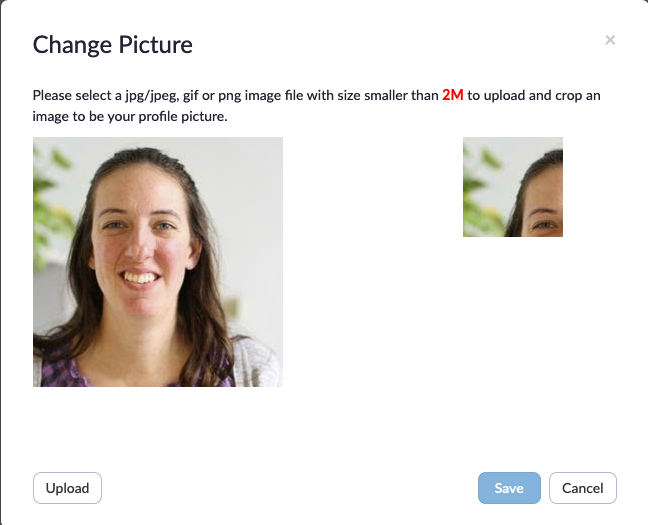 If you wanted to change your profile photo within the Zoom app, click on the default profile picture icon located on the top right corner, then choose My Profile from the drop down menu. A web browser will automatically open to the Profile section of Zoom and you can now choose Change, to upload a profile photo.