Submitting to Canvas via Turnitin.com on an iPad
Some Canvas assignments will require you to upload a submission. If you see a page like the one below, this assignment is using Turnitin.com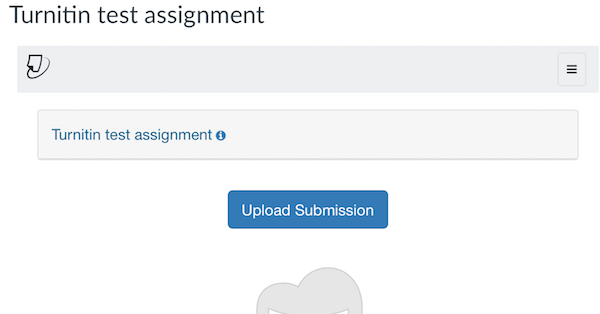 To submit a Google Doc to Canvas, you must have the Google Drive app installed. Having just the Docs app installed is not enough. Google Drive is a free app which is available in the App Store.

Once you have the Google Drive app installed, you must enable it within Canvas by clicking "More" after you choose to "Select a file to upload."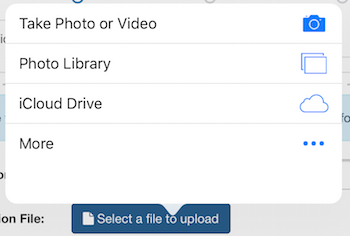 Toggle Drive on, and now Drive will show up in your list.

Choose your SLUH Google Drive account and select your file. If your SLUH account isn't listed, you can click "Add account" to login. Click continue, then verify the file and click Accept Submission.
If you have trouble submitting, here are a couple of other things to try:
Try using a web browser (Safari, Firefox, Chrome) instead of the Canvas app
If you log in to a personal Gmail account in the same web browser, try signing out of that account first. Being logged in to more than one Google account in a browser can cause a lot of strange issues
Try using a different web browser. If you usually use Safari and are having issues, download Chrome or Firefox and try submitting your document again
Within Google Docs, try saving the file as a Word document

Open the file
Click on the three-dot icon in the upper-right corner
Choose Share & export
Choose Save as Word (.docx)
Go back and try to upload the Word version. You will be able to tell them apart because the Word version of the file has a 'W' icon.