Setting up SLUH Gmail & Calendars on your iPhone or iPod Touch
Posted on:

24 May 2013

By:

mcooley
To set up SLUH Gmail on your iOS device, we recommend using the Gmail app.
Alternatively, you can configure the built-in mail client with the following settings:
Account Type: Microsoft Exchange / Exchange ActiveSync
Email: [you]@sluh.org
Server: m.google.com
Domain: Leave Blank
Username: [you]

@sluh.org

Password: [your password]
Use SSL: Yes
While these are the recommended settings, SLUH Gmail can also be set up as an IMAP account or used with a Gmail-specific app.
1. In Settings, choose "Mail, Contacts, Calendars".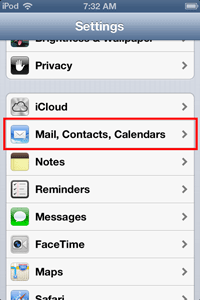 2. Choose "Add Account..."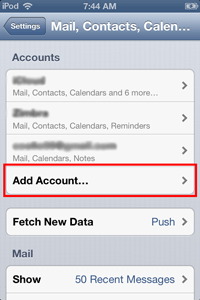 3. Choose "Microsoft Exchange" as the account type.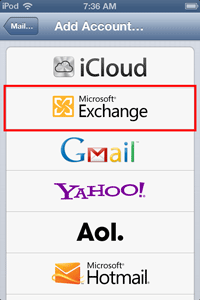 4. Enter your email address and password, and give the account a description like "SLUH" or "SLUH Gmail".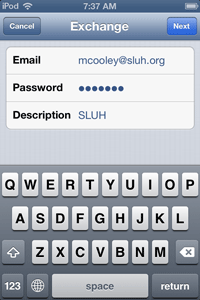 5. Enter the settings for SLUH Gmail. The server is m.google.com and the domain should be left blank. Be sure to use your full email address (including @sluh.org) for your username.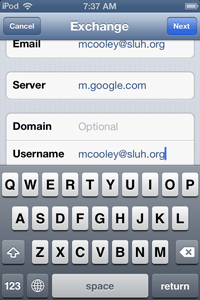 Syncing Calendars
By default, only one personal calendar will sync to your device. To sync other calendars, including shared calendars like the School Day Schedule, you'll need to go through one more step.
Go to http://calendar.google.com/calendar/syncselect on your iPhone. Click "iPhone, then check the boxes next to each calendar you'd like to sync. Then, click "Save".